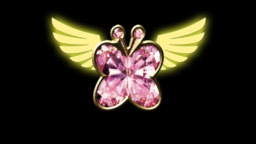 Scootaloo ran away three months ago from her abusive mother. She thinks she's worthless, and will never fly. She thinks she will not be missed. Here's how she finally got to fly
(Also some romance, not much more of admitting feelings)
THERE WILL BE A SECOND CHAPTER FROM SWEETIEBELLES POINT OF VEIW.
Also, those who read, this is my first time trying a fic with true, real emotions. I tried to put my own personal feelings in pony form. Let me know how I did?
Chapters (1)