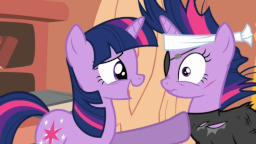 Source
Paradoxes are impossible by definition. You can't create a paradox, the universe won't let you.
So how exactly did Twilight manage to create a closed time loop?
---
A silly one-shot idea that popped into my head after seeing the Season 4 finale, that wouldn't leave me alone until I wrote it out.
Chapters (1)