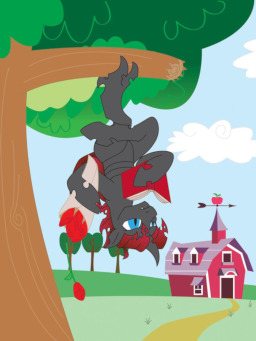 Caramel is a pony of many secrets, one of which being that he isn't actually a pony at all. Revealing his true identity to his beloved marefriend Applejack turns out to be a far more painful experience than he had originally believed, and now he is left alone and heartbroken. Perhaps, with the help of the professional tips on mare courting everypony seems so inclined to give him, he can win her back? With advice like this, not likely.
Be warned, this fic includes terrible dating advice.
Cover art created by a very generous MindEdge.
Chapters (11)