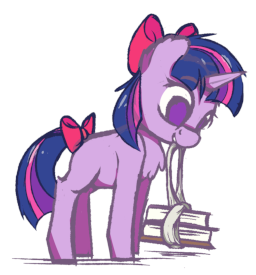 Source
In the silence and comfort of the Royal Canterlot Library, a young Twilight Sparkle considers her future while studying the words and thoughts of Princess Celestia's previous students.
2nd Place Winner of Ciderfest's 2023 Iron Author! The prompts were: Legacy, The Space Between, Journal, and Injury.
Cover art by: RhythmPixel used with permission.
Chapters (1)