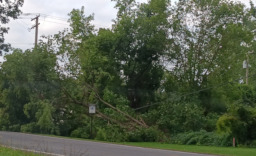 A storm knocks out the power to Luke and Moonlight Zephyr's house. She doesn't realize the implications of it until she tries to make herself a smoothie.
Not having electricity is, for her, a minor inconvenience. Not having her smoothie is a tragedy, and the obvious solution is to fix the wires.
Luke is not on board with this plan. Power lines are dangerous.
She's not convinced, and she can fly.
Chapters (1)