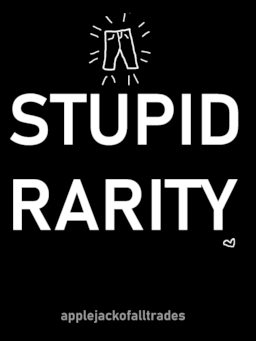 She doesn't even need new pants. But who's Sunset to say no to Rarity?
---
Written for Quills and Sofa's Speedwriting Panic, our prompt was "Pants".
(Sex tag only for the purposes of a comment made, and implication of maybe them having some funky fun times later idk better safe than sorry)
This is almost entirely unchanged from the original version written in 36 minutes.
Chapters (1)