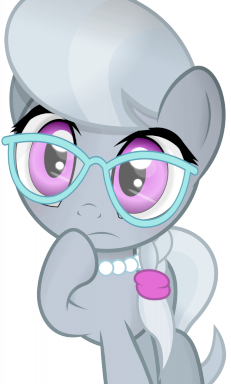 Source
The Cutie Mark Crusaders are surprised to find Silver Spoon of all ponies hiding out in their clubhouse, but she refuses to tell them why. Fortunately, Diamond Tiara seems to know what the problem is, Silver Spoon's family.
The rich filly reluctantly confides about her delicate family situation, which is about to be made worse because she's due to bring a parent in for Family Appreciation Day and both her mom and her dad plan to show up.
Silver Spoon fears being torn between her two parents and worries that they'll cause a scene. Are her fears justified, or is it possible she doesn't know her parents as well as she thinks she does?
Chapters (1)