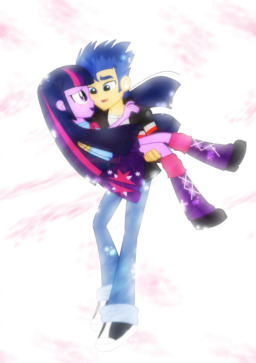 Since the debacle of the last Grand Galloping Gala, Twilight Sparkle has begun dating an army cadet named Flash Sentry. Things between them are going very well, until Flash decides to invite Twilight to this year's Grand Galloping Gala. What follows will prove to be a night of magic and romance.
Written for the RIGHT BACK AT IT AGAIN! contest, under the prompt 'first kiss'. Set a few weeks after the Season 2 finale.
I am aware the cover art shows EqG characters, but at the time of writing I did not have the time or budget to commission specific cover art.
Chapters (3)