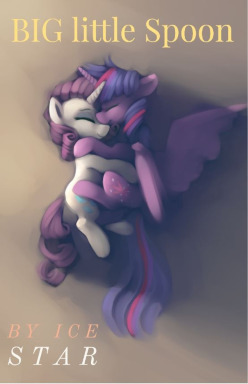 Source
Rarity and Twilight Sparkle are tasked with one of the inevitable trials of romance: figuring out their snuggle dynamics, and what it means to them.
For something like that, actions speak louder than words.
---
Heavily inspired by GaraTheAuthor's story 'Big Spoon' and with cover art by LilFunkMan. It has been edited by me. Contribute to the TVTropes page!
Chapters (2)