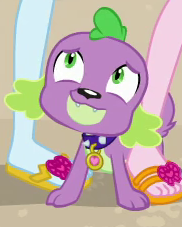 Twilight isn't in the mood to go to the beach because she's too occupied on her experiments in her basement. When her pet Spike notices she's making a lavender, he wants it to be in the center of attention but she prevents him since it's not finished and it's not for animals. But Spike refuses to follow her rules so he uses it and when Fluttershy takes her to the beach, all the girls gives him all the admiration.
Thanks to Daniyel099 for editing this.
https://www.fimfiction.net/user/292246/Daniyel099
Featuring OCs of Raisy Seaweed, Danny Melody, and Ardor Knowledge!
Chapters (1)