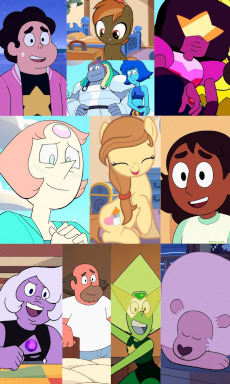 Button Mash along with his mother arrived at Beach City during their road trip vacation. Before they would go to any of the buildings in the city, his mother wants to look at the beautiful blue and clean ocean for the night.
Inside the beach house, there's a slumber party going on with a human name Steven preparing to leave eventually. When Steven along with his friends saw the two ponies sitting outside, it gave him an idea for what he can do for his friends in his slumber party. Invite Button and her mother in his beach house.
---
This fanfic takes place before the final episode of Steven Universe Future.
Thanks to Daniyel099 for editing this.
https://www.fimfiction.net/user/292246/Daniyel099
Chapters (1)