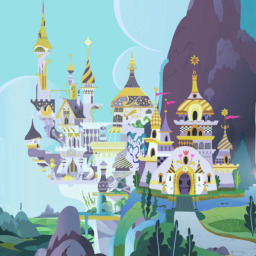 After over a hundred years of ruling, Princesses Celestia and Luna are finally getting around to having their capital city built. For head mason Gabion, it's a once-in-numerous-lifetimes opportunity. Canterlot can only be built once, and he's the one overseeing it.
But there's a snag. The design of the castle is eye-poppingly impractical, ready to fall over the cliff at a moment's notice. It's a sin against good architectural practices everywhere. Even Celestia's assurance that she'll personally lend her magic to help build it does little to reassure him.
...And now he'll be giving orders to Princess Celestia herself for the duration of construction. This is going to be a weird job. Maybe he can get to know her a bit, if only to make things a tad less bizarre.
Chapters (2)