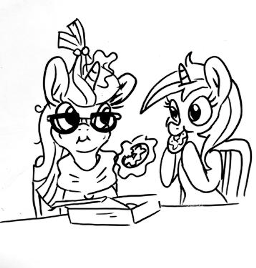 Source
Daring Do needs an expert in ancient seapony languages. Minuette needs a vacation. Moondancer just needs to get out of the house more.
---
An entry into An honourable mention in Shrink Laureate's Season 9 Bingo contest. Check out the other entries here!
Card.
Cover art by Mutterbutter of the Fimfiction Discord.
Chapters (3)