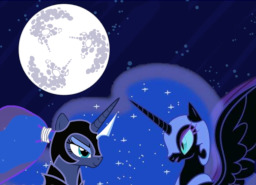 This story takes place after Season 6 Episode 02 "The Crystalling – Part 2" and "Rainbow Rocks".
Something has gone wrong with the Crystal Mirror and it just so happens to be on a day when Princess Twilight is rolling out the red carpet for a high level delegation from the Dragon Lands led by Princess Ember.
Could Twilight have made a mistake when she rigged up Celestia's book to the portal?
Who or what could now end up coming through the portal …?
Chapters (11)