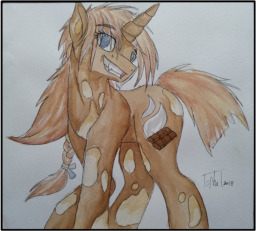 A mysterious mare arrives at Ponyville Station and is befriended by Applejack. What role will she play during her stay, why was there a massive troop movement from the garrison at Canterlot and what evil plan has Queen Chrysalis been hatching?
This story is set between "A Canterlot Wedding" and "Magical Mystery Cure".
With special thanks to TopHatBanana the third for the artwork, reproduced here with permission.
For Phoebe.
Chapters (7)