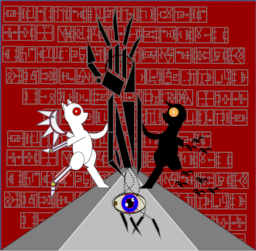 The Exmoori: a mythic race of ancient warrior ponies who, according to legend, once ruled Equestria not by use of magic but by unspeakable technological creations. All legitimate archaeologists, of course, are aware of the fact that the Exmoor ponies are nothing more than a hoax or fairy tale.
Other entities, however, believe they were very much real.
A pair of mysterious albino Pegasi arrive at the ancestral home of Doctor Caballeron, bringing with them images of a carving in the ancient language of the Exmoori- -and promising him riches beyond his wildest dreams if he can bring them the artifact it mentions.
Simultaneously, a young and discredited academic arrives in Southern Equestria, bearing an ill-gotten fragment of the same text. He presents it to none other than Daring Do, who sets out to prove his theories true- -and to recover an artifact of profound and unknowable danger.
Chapters (83)