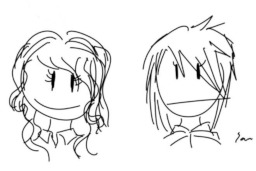 Rarity and Rainbow Dash embark on many byzantine heists – where it takes two to live with the dire straits of mediocre life and still keep it together.
Keywords: suspension of disbelief, context (or lack thereof), and dramatic crackfic.
---
Chicken scratch Cover image by me. A 1000-word pictorial representation of what you can expect herein.
Chapters (3)