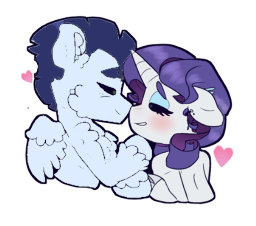 Source
Soarin asks to meet Rarity's parents – naturally, Rarity would rather die.
And as the horrid day continues on its merry way, you'll find that there are no good guys here; just lessons to unlearn and battles to choose.
---
Slight crack, so the characters do come with a grain of salt.
(Also you'll notice I had to edit the coverart because Soarinxanypony is harder to find than I initially thought. Original art is linked)
Chapters (1)