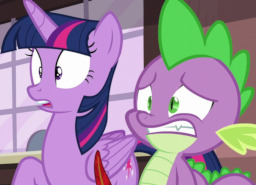 Twilight Sparkle, having endured the events of 'Ink,' now needs a little downtime and foalsitting sounds ideal. After all, what's the worse that could happen? They're just foals.
Foalsitting is the next best thing to starting a family, and Twilight feels that she's ready for that, too.
An entry in the Weedverse.
Chapters (23)