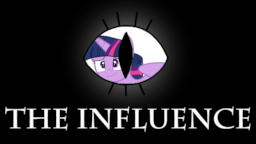 Twilight Sparkle wakes up in a strange, mysterious room, with no idea how she got there. Alone, afraid, and confused, she is left to make sense of this position she finds herself in.
That's the basic premise, but that's only part of the story. You see, fair reader, your comments can change the course of events. Go ahead, leave one. See what happens next update.
Due to the interactive nature of this fic, I cannot promise regular updates, unlike in my other stories. Nor will I say anything else about it at all - for you are in a position of power. If I tell you anything, it'll ruin the experience. It's a comment-driven story, after all.
The story is now complete. It's still a readable story, but it's no longer active.
-GM, master of influential decisions and the interactive story.
Chapters (46)