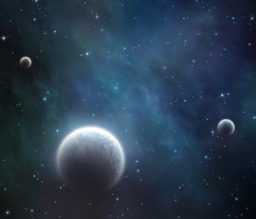 Source
There is a great evil out there in the places between the cosmos.
That great evil is coming to the world of Equestria - but it has decided to do things a little differently than it usually does.
A strange mare shows up in Zecora's hut. A comet cuts across the sky. Three worlds are drawn together. What happens next? That's the mystery.
[This is a 'round robin' story that will be written by several authors. I start, someone else will write the next one, then the next, and so on. None of us have any idea where this is going, and that's what makes it amazing. Because of this, there is no update schedule of any kind.]
-GM, master of threes.
Chapters (11)