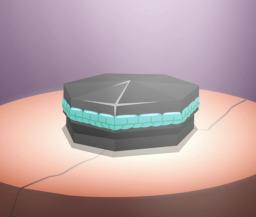 Source
A K Yearling, perhaps better known by her pseudonym Daring Do, has passed, and she left behind a legacy. Her entire vault was left to Rainbow Dash and Twilight Sparkle, including one particular artifact coupled with an ancient mystery the adventurer never quite solved.
The Seven Sided Chest of Chicomoztok, a mysterious artifact connected to an ancient legend, one that Yearling was puzzling over in her final days. This mystery has now passed onto Rainbow Dash, Twilight Sparkle, and their friends. This one mystery will lead them on a journey that spans countless worlds, and is bigger than anything Yearling ever imagined.
They are about to discover the Realms of Existence.
Updates Friday.
-GM, master of sevens.
Chapters (23)