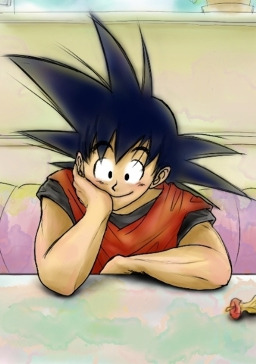 --Quick Disclaimer: I haven't watched MLP since the end of Season 4, and a little of season 5 (I think). Bare with me if things have changed, but I'm basing the setting and characters from season 4 and before---
After defeating Lord Frieza, and escaping death from the doomed planet Namek, Goku lands on a strange planet with hyper-evolved ponies, much different from the ones on Earth.
The locals bring him in to their society and nurse him back to full health, so he may return back home to his family and friends awaiting him on Earth.
Crossover between My Little Pony and Dragon Ball Z. Originally in DBZ, Goku lands on planet "Yardrat" after his battle. In this fic, Yardrat is replaced with Equestria.
Chapters (16)