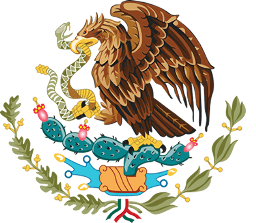 When a new nation is born, more often than not it is bound to face the many issues and hardships that come from becoming a new prescence in the world stage. And for the United Mexican States, it was no different. After a brief period of keeping the monarchical rule, they now proclaimed themselves a federal republic. As one of the emerging nations in the Americas, Mexico was ready to stand on its own after centuries of colonial rule.
For other nations, a significant event in their history can act as a rebirth. A time where they can start anew; sticking to their past, forging a new path, or a combination of both. And for the Kingdom of Equestria, it was no different. After a time of ruling Equestria, the Spirit of Chaos and Disharmony, Discord, was finally overthrown by two alicorn sisters, who were made the new princesses of Equestria. And thus, Equestria would enter a new chapter in its history.
These two countries, not even found on the same planet, it was unlikely they would ever meet. That is, until fate had other plans.
The United Mexican States suddenly found themselves alone after a mysterious event. The rest of their world had seemingly vanished, their country now itself an island. Panic gripped the areas near the new edges, and while the rest of the country was still skeptical, the newly formed government now found itself dealing with this new problem.
What they would soon find, however, would create more questions than answers.
Chapters (19)