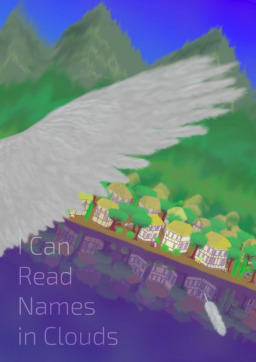 Source
Some ponies still remember when the newest princess and her fiancée were replaced by members of an unknown species. For those of you close to the affected, these memories remain fresh in the mind. And many of you are still looking for answers.
But what happens if a human knocks on your door during this time? She claims it is a visit by chance, but she has something in common with these previously unknown shapeshifters.
---
"Gore" tag is for maximum 800 words of PG-13 rated violence. "Crossovers" tag is for the things related to World of Darkness setting.
Based on the television show "My Little Pony: Friendship is Magic," property of Hasbro, Inc.
Edited by PseudoBob Delightus and JBL. Preread by my precious wife. Many thanks to them!
For more information about the story please check the blog here. Also feel free to ask questions in comments.
P.S. I noticed that this story has a number of attributes of a rational fic as it stated on TV Tropes. I intended to make characters not dumb, so it might lead to other things.
Chapters (33)