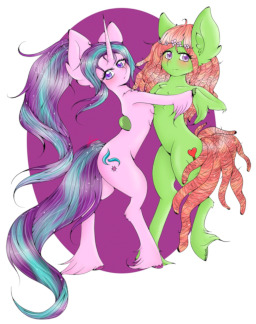 Source
Starlight Glimmer has a personality that can easily be described as "high-strung". It's to be expected when you nearly doomed all of Equestria in a petty attempt at revenge.
Still, she's trying to make amends. Part of that is learning about friendship under the tutelage of Twilight Sparkle. But Twilight can't teach her everything. After a particularly bad bout of self depreciation, Starlight goes for a walk through the woods and bumps into a very... unique mare.
---
Art commissioned from the wonderfully talented Niniibear.
Chapters (12)