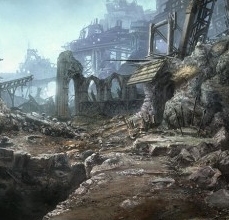 This story is a sequel to Stories in Stone, Lost Empire
---
A Princess who's suffered great loss and has no idea what to do now.
A musician struggling with the idea her fame was made off another's skill.
A mother whose life was robbed from her.
A former ruler who has given up nearly everything for those who see her as a monster.
A mare who is trying to find the perfect way to propose to her love.
And a country, locked away in time.
TDR Presents
Book 4 of Stories in Stone
Capricorns Curse
Chapters (31)