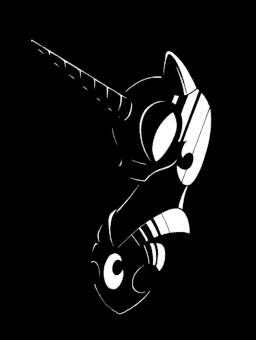 This story is a sequel to Stories in Stone, Luna's Royal Guard.
---
The face of Equestria has changed dramatically. The Lunar Republic emerged from the War of Night victorious over the forces of Equestria and the rest of the world.
That was a thousand years ago. The impact of this darkened past had great consequences on the future.
With Nightmare Moon and the Five Beasts ruling over this new world, what impact would it have on the stories we all know, and the ponies that inhabit Equestria?
Twilight Sparkle grew up and lives in this world with all its flaws. Though she has known nothing else, perhaps there is a way she can still save it.
Sometimes, choosing love is not the right decision.
Stories in Stone alternate reality fic.
Reading SiS: Luna's Royal Guard is not really needed for this story to make sense as it will be a stand alone that explains itself, though reading the first book will help in understanding some things. Including who most of these extra ponies are.
i have to be in a certain frame of mind to write this fic, so the updates are.... varied. This is also a far cry from my newest works.
As always with my work Sex tag has to be clicked for a number of scenes, but there is no ouit right clop, mostly just implied, suggested and hinted at.
Chapters (5)