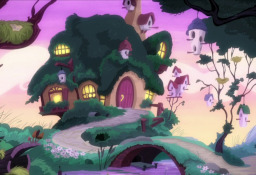 Fluttershy lives a happy life. Every day is special. All of her friends are lovely ponies.
Today is a day just like any other; she wakes in the morning, does her chores, sees her friends, takes a nap and sees more of her friends before an evening of relaxation.
Just an ordinary, wonderful day.
---
My submission for the Everfree Northwest 2016 Scribblefest writing contest.
Edited by Shrink Laureate and others who chose to remain anonymous.
Chapters (1)