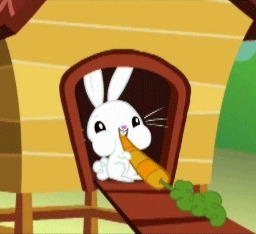 Set in RainbowDoubleDash's Lunaverse. Angel has been stealing Carrot Top's crops for a few days now, something he never did before. Worried about this turn of event, the farmer decides to have a talk with Fluttershy. This is easier said than done. With Ditzy and Dinky out of town, Carrot Top will need the help of Rainbow Dash to confront the shy recluse. When Rainbow Dash initially refuses, Carrot Top must push herself to be more assertive and get to the bottom of this story.
This story takes place about two weeks after Boast Busted. For official chronological order of Lunaverse stories, and everything Lunaverse, please come visit us in the Lunaverse Group!
Many thanks to FredMSloniker for editing and proofreading.
Chapters (3)