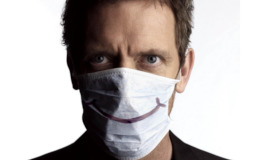 After the events of Season 8, House lost his reason to smile anymore
Until life as a Doctor sucked him back in, differently than he'd expect.
---
Either I have died and gone past purgatory and straight to my own personal hell.
Or I stumbled upon another group of idiots who somehow need my help, despite the fact I'm not even the same race as them. Like they would understand what they were doing if they somehow decided to treat the measles with a spell, it would make the bacteria stronger thus you just created more life of super mutants.
Good work, now lets play doctor.
Chapters (7)