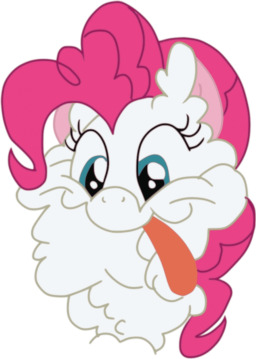 Source
This story is a sequel to Sometimes It Takes a Double Shot
---
It may sound like fun and games, but properly ensuring the nighttime staff of Canterlot Castle receives their appropriate caffeinated beverages is serious business. A business Daybreak takes to heart.
Not only is she personally responsible for ensuring Princess Luna is ready and fully awakened for the raising of the moon, she also must maintain the baseline alertness of the Lunar Guards, the legion of batponies who accompany the Princess on her rounds about the castle and protect the lives of the Canterlot staff during the night... including Celestia herself.
So, yeah. Serious business.
Daybreak wouldn't change a thing about her life, though, and rises an hour before sunset each day with a smile on her face and a song in her heart, working until sunrise for the ponies that truly appreciate her unique talent.
Until the Princess of Friendship visits for a day of royal reporting that goes longer than expected, and is forced to stay the night...
No one warned Daybreak she was bringing the Element of Laughter with her.
Chapters (1)