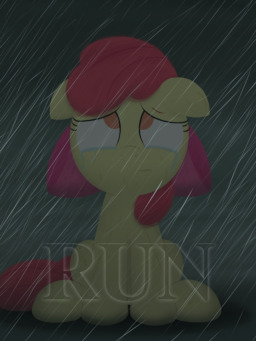 Source
Sweetie Belle is leaving Ponyville. As Apple Bloom says goodbye to her, she thinks about everything they've been through together. Does she have what it takes to stop Sweetie going?
This story was inspired by the Foalcon group collab prompt Run, and also by the Snow Patrol song of the same name.
Do people think an "E" tag is appropriate for this story? I've tagged it "T" for now.
Chapters (1)