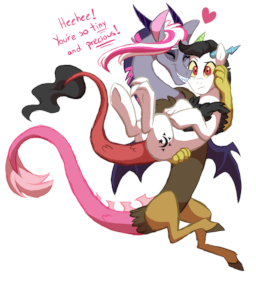 Source
Some versions of multiverse theory state that every decision we make creates a whole other universe. Whether we ate a bagel this morning. Whether we went with orange or grapefruit juice for breakfast.
Whether we married Discord or Flash Sentry.
Needless to say, some universes come out more different than others.
This is the story of two such universes.
And the day they collided.
[A Kilala97/Lopoddity crossover. Big thanks to Lop for the cover art.]
Chapters (2)