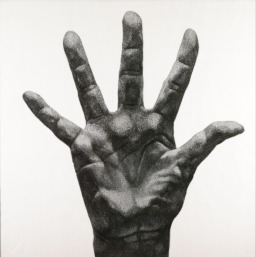 Source
"After all these many years, Lyra finally convinces Twilight Sparkle to teach her the most powerful summoning spell in all of Equestria. With this knowledge, she plans to summon the mythical creatures known as 'humans' to her world. Little does she know that her world is about to irrevocably change."
He looked at the other man. "How was that?"
The other man nodded. "It will suffice."
***
Edited by King of Beggars, Midnight Blaze, MrNumbers, and PegasusMesa.
Image is Large Hand with Splayed Fingers by Florentina Pakosta.
Chapters (1)