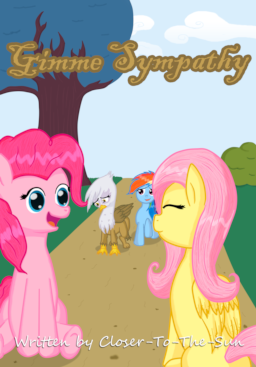 "We're so close,/To something better left unknown/I can feel it in my bones,/Gimme sympathy/After all of this is gone." -Metric, 'Gimme Sympathy'
Feeling bad for how she acted last time she was in Ponyville, Gilda wants to apologize for her behavior. With the help of her old friend Rainbow Dash, Gilda starts out with two ponies in particular; Pinkie Pie and Fluttershy.
Image created by DepisedAndBeloved on deviantArt
Written for the Everfree Northwest 2014 Writing Contest.
Chapters (1)