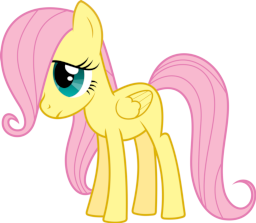 Source
Hardships serve to reveal true friends and expose false ones. True friends are not bound by convenience, rather by the ability to stick together and pick each-other back up when times are rough, even if the two "friends" barely know each other.
This is the lesson Fluttershy learned the first time she met Rainbow Dash, back when the cyan pegasus stood up for her against the most popular filly in Cloudsdale Flight School. A time when Fluttershy's own "friends" didn't stand up for her.
This is the story about how Fluttershy and Rainbow Dash, two fillies with radically different personalities, became friends.
Image by: http://hawk9mm.deviantart.com/
Chapters (4)