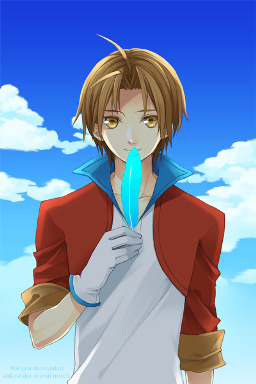 Source
Kasey has it all. A very successful ranch. Millions of dollars. Land as far as the eye can see. And the title of Hero. But with all of these things he is depressed. He has no wife and no children. Sure he is friends with every single person on Castanet, but no one to have a family with.
He tried so hard to get a wife, but always fell short as they got married. All the girls just saw him as a friend, and this hurt him so much. One day after doing the same routine for months, the Harvest Goddess and the Harvest King answer his prayers and send him to a place that desperately needs a Hero.
Will Kasey finally find someone to love and start a family, or will history repeat itself and leave him an empty shell to slowly wither and die?
Featured 9/28/15
Chapters (9)