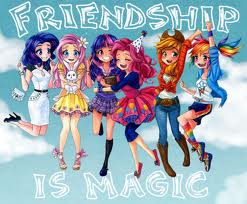 Welcome to Canterlot University, where we reach for the stars. You have now entered a zone of good-looking babes.
Thanks! Wait...what?!
This story is about a boy named Dice, who learns that having friends really isn't a bad thing after all. He faces a lot of drama with the girls and their arch enemy, Trixie, who wants to have him to herself. He also faces challenges with bullies and might have a crush on his roommate, Applejack. Who knows? This might happen to you in the near future...
Chapters (10)