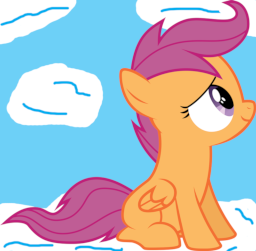 Why did Scootaloo never mention her parents, or even any family to begin with? Well, what if it was because her parents were famous, and were not around very much due to their work schedules? Now with Scootaloo promising her parents to come in on Family Appreciation Day, it's time for the truth to be revealed.
Co-written with StormySummer
Inspiration comic right over here!
Chapters (3)