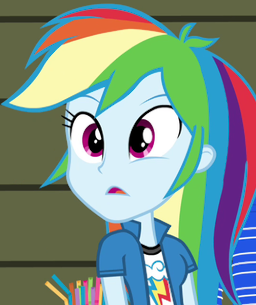 Rainbow Dash is away at college and living the life. However, for some time now, she's been seeking out an individual known as "Mister Enigma", but feeling unable to approach him. There's something about this guy she can't put her finger on.
However, life truly is full of surprises as she connects the dots between the past and the present.
Written for the third FlutterDash Contest "Change".
Much help with writing and concept by Poison Cure.
Chapters (1)