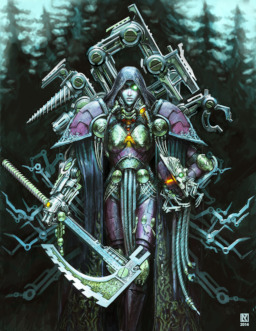 Source
An MLP/Warhammer 40K Crossover
The Iron Warriors 38th Company has landed in Equestria, entrenching themselves like a barbed hook. They hunt the aliens of the Tau Empire, intent on destruction and pillage.
A small squad is dispatched on a reconnaissance mission, only to find that there is intelligent life on this world besides the feuding space-farers.
Will these improbably adorable and friendly equine aliens turn the damned warriors of Chaos from their blood-soaked path, cleansing them of their dark legacy with the magic of friendship and harmony?
No.
No, that isn't happening.
EXPLOSIONS!!
(Dark humor warning; limited grimdark themes)
(Cover art by Nicholas Kay)
(This series now has its own TVtropes page!)
(This story is a contestant in the Tournament of Canterlot, a charity event to raise money for Syrian refugees! Go here for details and donations!)
(Featured on Equestria Daily 8/20/15

)
Chapters (8)