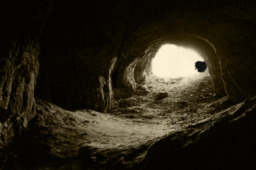 Deep in the Whitetail Woods, an artificial set of stone doors has been re-discovered after a millennia. Eager to uncover its origins, Princess Twilight leads a group of archaeologists and reporters to the site.
Expecting nothing more than ancient relics, the party finds itself up against what the Vault truly hides.
In the dark, fear lives.
---
The expanded and much improved edit of the original fic submitted for the Writeoff's 'Behind Closed Doors' December prompt.
Chapters (2)