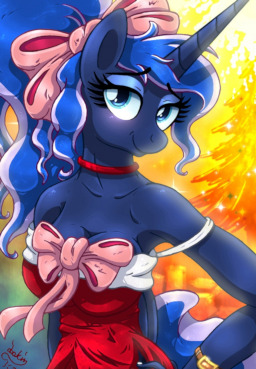 Source
It's been nearly three years since Lucas mysteriously arrived in the land of Equestria, a world of magic and bipedal pony-people. Now it's Hearth's Warming and he's spending it with Princess Luna, his marefriend and co-ruler of Equestria. He loves Luna more than anything in any world and he wants a gift that will convey that.
Written for nightshroud96
Cover art by Joakaha
Happy Hearth's Warming 2021!
Chapters (1)