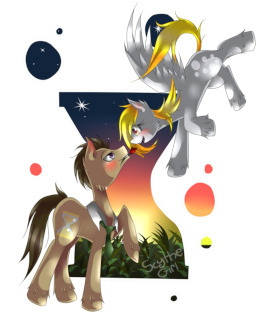 Source
Queer, isn't it? How life works. Every life has its own twists and turns, and to know where each twist and each turn that goes wrong is my specialty, for I'm the pony that is always there to make it right.
You might know me as the Doctor, what with my TARDIS and gizmos to make everything perfect and shipshape, all-the-round great! You have a problem, and I'll fix it. Easy as it is!
Sadly, all good things must come to an end, and as each day passes, that fearful hour approaches closer and closer, where I have to play the part of letting go. And I don't want it to happen.
Even if I have no idea what am I letting go of.
Chapters (30)