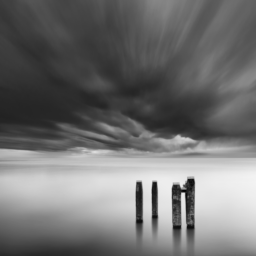 The ocean remains to be the greatest mystery left unsolved in the world. Intent on cracking the case wide open, Professor Moondancer took it upon herself to figure it out, following in the first steps of so many who had failed to do so before her. As the questions began piling in and all seemed lost, however, there came a miracle, and with it, comes knowledge that had never seen the light of day.
With it, comes the answers she needs to understand everything.
With it, comes the only truth left worth knowing.
---
WARNING: this story goes into much darker, much grosser, much weirder and, on all aspects, more graphically descriptive in later chapters. If the idea of Lovecraftian body horror alone, among many other grotesque things, does not appeal to you, then I advise you to stay far, far away from this story.
This story is Cthulhu-free, despite it seeming otherwise.
Chapters (4)