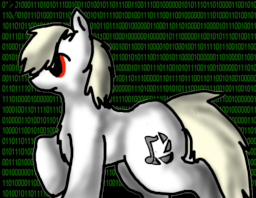 Source
During Wheatley's time in charge of Aperture Laboratories, he manages to dispose of a Turret who was bothering him. What he didn't know is that he sent the turret into another dimension. The shaken turret awakes as a pony in Ponyville, with no clue with what she is or how to survive.
Warning: Some Portal 2 Spoilers. Read at your own risk.
A Portal, MLP Crossover.
Chapters (11)