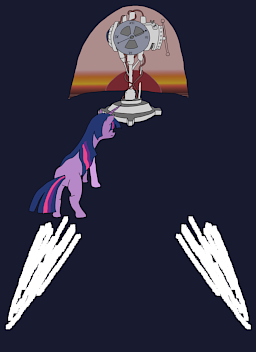 This is the story of the end. This is the story of the death of Equestria. It is the story of the reign of her royal majesty, Princess Twilight Sparkle of the Fading Sun.
The alicorn sisters are dead and Equestria has turned to Twilight Sparkle to guide it. However, just maintaining a dim sun a fraction as bright as her mentor's keeps the new princess near her limits.
Years have passed and Twilight Sparkle is sure of only one thing. Equestria is dying.
NOTE: Written before "It's about Time" in season 2. Everything after "Read it and Weep" was ignored throughout this story.
Chapters (26)