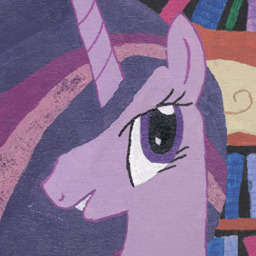 Finding herself with wings and unusually powerful magic, Twilight Sparkle proceeds to have breakdown after breakdown, until with the help of her friends, she confronts Celestia and Luna about it... And learns that she's a far more important little pony than she ever imagined - for all the wrong reasons.
Awesome painting by Drezzer can be found here!
20 megapixel version is here (10MB JPEG, 210dpi strangely, 24"x20")!
Thanks, man!
Chapters (16)