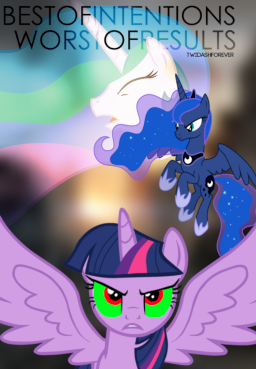 Source
This story is a sequel to TiM: A Lesson Learned
---
Story number three of the Twilight is Magic series. See author notes in first chapter for link to read order.
It has been forty years since Rainbow and Twilight married, forty years since they started on their new lives together. A time of peace overtook the land. With all races and nations sharing in the harmony of Equestria. Yet that is just the surface. Dark forces move underneath, planing their revenge.
Shout out to ModMCdl for the epic cover art!
Chapters (25)